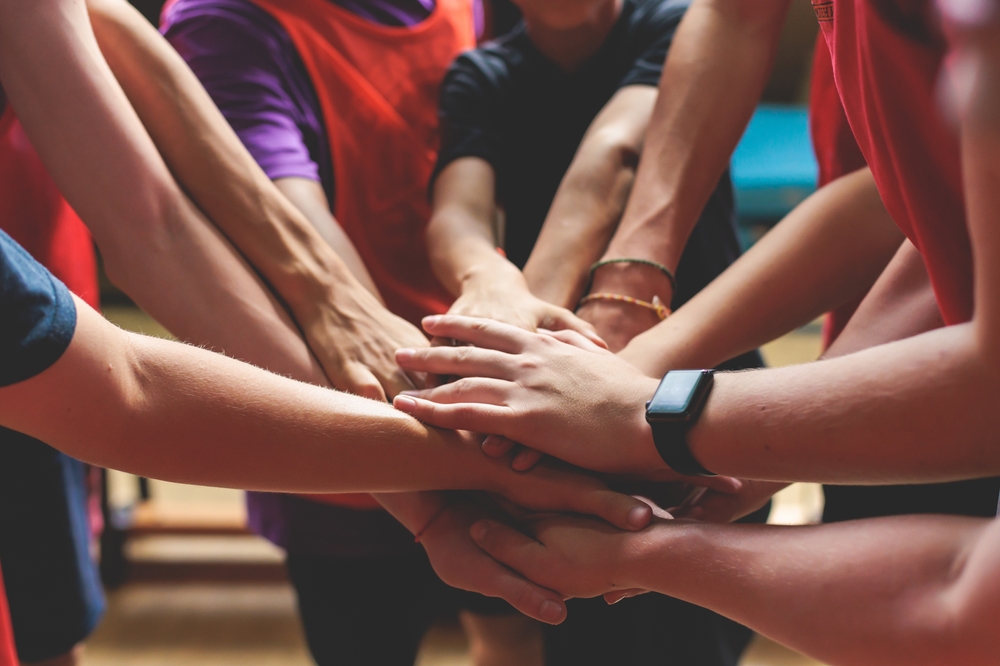 As pioneers in sports management solutions, at TeamSideline, we understand that participation in sports extends beyond individual skills and performance. It's about fostering teamwork, building trust, and nurturing a shared vision of success. Crucial to this process is consistent attendance, which fosters camaraderie, consistency, and refined team dynamics.
Today, people are busier than they have ever been in the past. As a result, some people may forget or overlook practice, but with the right sports league management software, this will be a problem of the past. Learn more about how TeamSideline can help you, and do not hesitate to reach out to us with any questions or concerns.
Boosting Team Success through Enhanced Attendance
Regular, dependable attendance is crucial to the success of every sports team. Attendance plays a critical role in team dynamics, player development, and holistic performance. By regularly showing up to practices, players learn and adapt to each other's playing styles and build effective strategies in tandem. Consistent practice sessions, furthermore, serve to hone skill sets, boost stamina, and create a competitive edge.
However, a major challenge that has dogged sports teams for ages is irregular attendance. It introduces an element of unpredictability and inconsistency that can severely hamper team performance. Players are often pulled in multiple directions at the same time, and this can lead to practice attendance suffering. Coaches and team managers often grapple with unforeseen circumstances, conflicting schedules, and forgetfulness, leading to players missing out on practices or games. Each absence harms team efficiency, which will be reflected not only on the practice field but also in competition.
TeamSideline's Solution: The Power of Reminders For your Sports Team Management Solutions
In response to these challenges, we have devised the powerful tool of TeamSideline's reminders, along with our other many other innovative features, which streamlines communication and ensures regular player attendance.
The operation is as simple as it is effective. Coaches or team managers input event details into the system, set reminders, and the system does the rest, dispatching personalized reminders to players and their parents. That makes TeamSideline one of the top baseball league management software programs, among other sports.
Customization and Communication: Tailored to Your Needs
We believe that every team is unique and deserves an approach tailor-made to its needs. That's why TeamSideline offers a wealth of customization options for reminder settings. You can set different types of reminders for practices, games, and other events, ensuring timely alerts for your entire team.
Moreover, our reminders are dispatched via diverse communication channels, including email, SMS, and push notifications. This multi-channel approach ensures the message reaches every intended recipient, minimizing the risk of missed notifications through our player management app.
The Impact: Reduction in No-Shows and Enhanced Parental Engagement
We've seen teams report a significant decrease in player no-shows and late arrivals following the implementation of our reminders feature following sports team registration. The result is a more harmonious, focused, and efficient team, prepared for success. If you want your players to show up for practice consistently, our program can help you.
Moreover, our reminders system engages parents in an unprecedented manner. Keeping them informed about their child's schedule not only bolsters attendance but enhances overall parental involvement. This active engagement typically forges stronger support systems, elevating both individual and team performance.
Tracking and Reporting: Data-Driven Insights for Success
While this is already effective, TeamSideline is not just about reminders. We have integrated advanced tracking and reporting features that allow coaches and managers to monitor attendance trends. These data-driven insights assist in making informed decisions to further enhance team performance, giving you the edge over your competition.
Embrace the TeamSideline Revolution Today!
Take the first step towards transforming your team's dynamics. Visit our website and sign up for a free demo to experience the benefits of TeamSideline's reminders, and plethora of other features firsthand. Join the ranks of many hundreds of sports teams that are already reaping the rewards of our sports team management program. With TeamSideline, you can mold a more organized, consistent, and performance-driven sports team ready for success.