Managing your team HAS NEVER BEEN EASIER.
Best of all, unlike our competitors,

there's no cost for participants and no ads.
Availability Get RSVPs from players for scheduled events - so you know who will be there and who won't.
Team communication Keep everyone up-to-date and connected with free team emails, chat, and notifications.
Rosters Easily view your team's rosters and player information.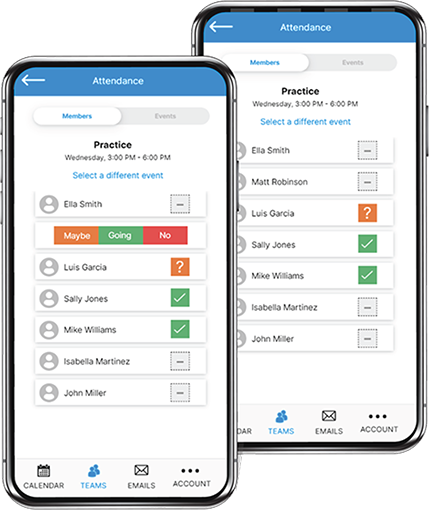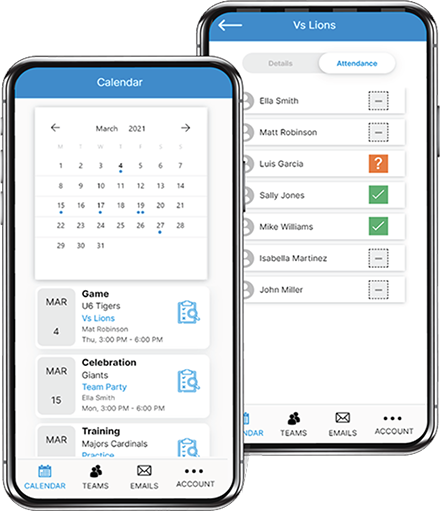 Schedules View, create, and update scheduled games and practices.
Team chat and text Send an email directly to the coach or chat with the entire team for free.
Family and Friends Invite Family and Friends to your player's account so they always know when the next games are.
Organizations using TeamSideline's robust Registration platform get unlimited access to the TeamSideline App that keeps coaches, teams, and families connected all season long with schedules, rosters, chat, and more.
Team Management. Simplified.
Download the TeamSideline App today!